How to eat healthy when you don't have time to cook
If you don't have a lot of time to cook but still want to eat healthy, there are several convenient options and strategies to consider:
Stock up on healthy ready-to-eat foods: Keep healthy convenience foods in your pantry and refrigerator such as canned beans, crackers, cheeses, prosciutto, sirloin, bacon, canned fish, and healthy sauces and dressings (supplement stores carry low-calorie dressings).
Pre-cut and pre-packaged foods: Buy pre-cut vegetables, pre-packaged salads, and pre-marinated meats as they can save you a lot of time in the kitchen.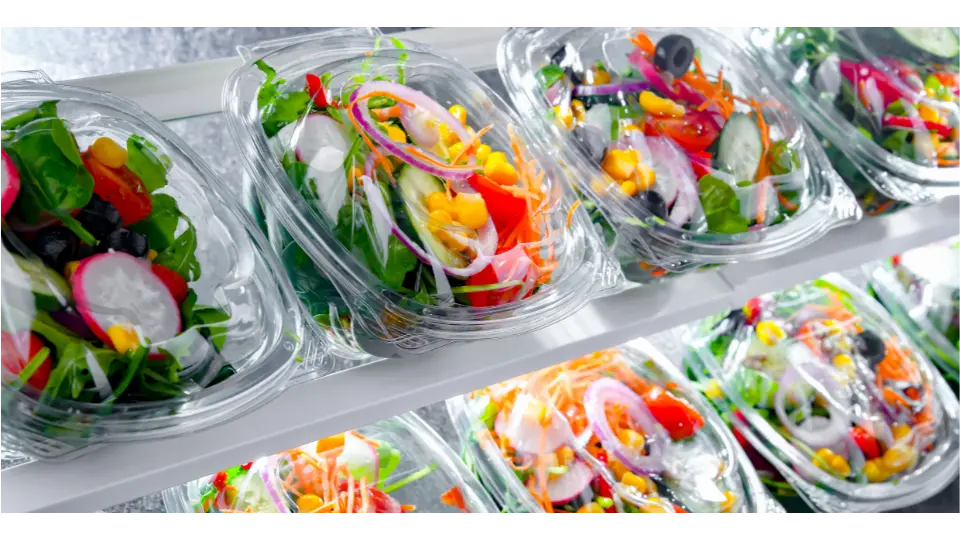 Frozen vegetables and fruits: Frozen vegetables and fruits are often just as nutritious as fresh and can be quickly added to a variety of dishes. They have a longer shelf life and can help you avoid preparatory work.
Quick and easy recipes: Look for recipes that are quick and easy to prepare. There are many recipes that can be ready in 30 minutes or less, such as one-pan or sheet-pan meals.
Simplify your meals: Opt for simple meals that require minimal cooking, such as sandwiches, tortilla wraps, salads, or smoothies.
Meal Prep: Spend some time in the day when you have more opportunities to cook and prepare multiple meals at once. Divide them into individual containers and refrigerate or freeze them for later use. In this way, you will have homemade meals ready.
Use practical appliances: Appliances such as air fryers, pressure cookers, and microwave ovens can significantly speed up the cooking process and require minimal hands-on time.
Healthy takeout or delivery options: If you can't cook at all, consider ordering healthy takeout or delivery from restaurants that offer nutritious options like salads, grilled proteins, or steamed vegetables.
Prepare healthy snacks: Keep healthy snacks available, such as nuts, fruit, or protein bars, to reduce hunger between meals.
Plan your meals: Even if you're short on time, a little meal planning can go a long way. Know what you will eat for the next 3-4 days and have the necessary ingredients on hand.
Remember that healthy eating doesn't always require elaborate cooking. With a little planning and a few shortcuts, you can maintain a balanced diet even on busy days.